Shandong Jinertai Welding Materials Co., Ltd
---
Shandong Jiner Tai Welding Material Co., Ltd. was established in November 2005, the company covers an area of ​​over 120,000 square meters, construction area of ​​30,000 square meters. The company has more than 400 employees, all kinds of engineering and technical personnel more than 80, the company is located in the beautiful Shandong Peninsula, is specializing in the production of welding materials business, is the earliest study of welding materials manufacturers. The company's long-term unremitting implementation of the "scientific and technological innovation, management innovation", it has become the industry leader.
Our company mainly produces products: all kinds of carbon steel gas welding wire, carbon steel submerged arc welding wire, aluminum alloy gas welding wire, aluminum argon arc welding wire, stainless steel gas welding wire, stainless steel submerged arc welding wire, alloy steel wire, flux cored wire, All kinds of welding accessories, such as the top ten series of hundreds of varieties.
Shandong Jiner Tai welding consumables Co., Ltd. after several years of growth, summed up a set of mature manufacturing and testing process, the company has nearly 23,000 square meters of production workshop, a total of five lines, the company invested annually to introduce a leading international level Of the new equipment to replace the original old machines in order to achieve product manufacturing high-yield, high-quality and low-cost, with the latest technology and equipment to further improve our product quality and production efficiency. The company set up nearly 20,000 square meters of manufacturing center, equipped with advanced development tools. Modern production line supplemented by Shandong unique surrounding supporting advantages, the company has a strong production capacity and scale, and more than 30,000 tons of wire to become the industry leader by.
Our products cover various industries such as coal mine industry, steel structure, pressure vessel, container, cement machinery, engineering machinery, railway industry, petroleum liquefied gas pipeline, 300MW thermal power generating set, automobile and motorcycle. Domestic customers all over the country provinces and municipalities and autonomous regions, and products are also exported to more than 10 international countries and regions.
The company through the ISO9000 international quality system certification, Shandong Province Quality and Technical Supervision identification recognition. Weifang Jintai Welding Materials Co., Ltd. every year a lot of money for the renewal of equipment, the introduction of talent and innovative technology and put in a lot of manpower. The establishment of the company over the past few years, market development and technological innovation capacity development so rapidly, the Office of Science and Technology of Shandong Province assessed as "high-tech enterprises in Shandong Province", with a number of inventions and utility model patents.
Weifang Jintai Welding Material Co., Ltd. has been a high degree of responsibility of the sales, technical and customer service team. Companies adhere to the "unity, integrity, and efficient" principle of work, the pursuit of "high-quality, high-tech, trustworthy" product targets, and constantly improve the customer service standards and norms to ensure that users provide good, Of the pre-sale, sale, after-sales service.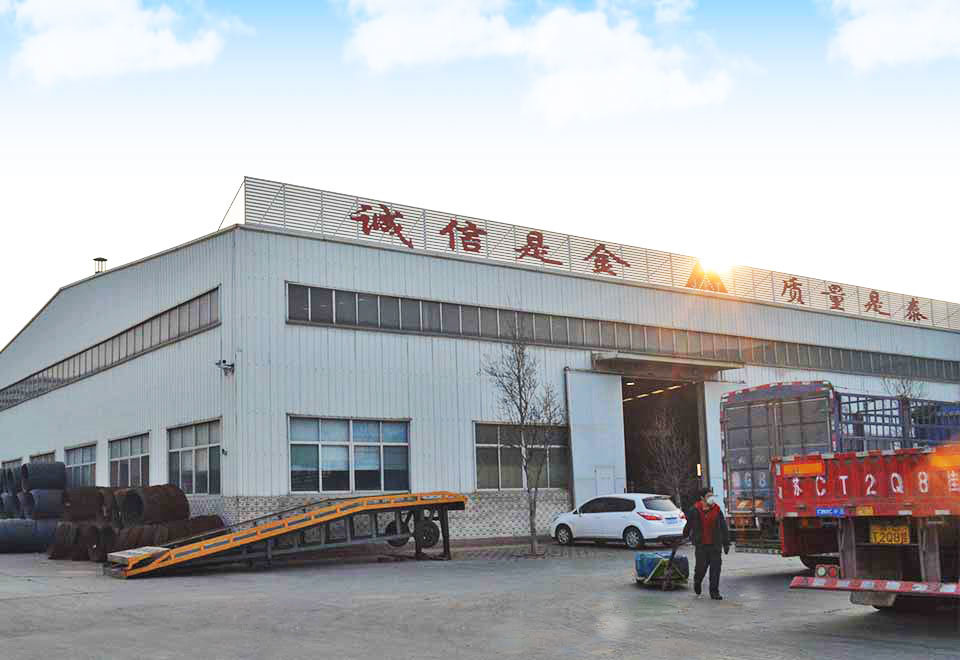 ---
We want to be the messenger of integrity and fraternity, to build quality as if we had learned from each other; If carved and polished, it will create a brilliant future, advance in harmony with the world, and let the light of civilization shine forever.
Enterprise spirit: reasonable, considerate, accurate and efficient.
Brand concept: high standard, fine production, strict control and perfection.
Enterprise belief: What we are doing now is to make Santa Maria Color Steel alive, young and vigorous after 100 years.
Company strategy: Jin'ertai welding materials are getting higher and higher in the large and medium-sized welding materials industry with fierce competition, and become a well-known enterprise in this industry. Based on the market demand, the company always adheres to the development strategy of large R&D, fine production and excellent service, and pursues the maximum satisfaction of customers by providing high-quality products and efficient, thoughtful pre-sale, sales and after-sales services, so that Jin'ertai welding materials can serve the world, thus realizing the value of the enterprise.
Corporate culture: In the process of development of Jin'ertai welding materials, a unique and rich corporate culture has been formed. The construction of corporate culture has become the cohesion and centripetal force of Jin'ertai welding materials and the driving force for the sustainable development of the enterprise.